As a cold calling professional, I really like to use the Calling Guru platform because I have a quick view on my daily performances and recalls.
Team trusted by +200 companies. Works with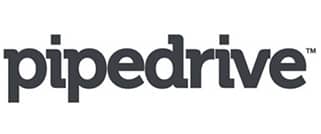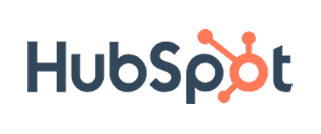 Als operationeel manager van een call center, kan ik Calling Guru aanbevelen. Het gaat hier niet enkel om easy-to-use software, maar ook en vooral om een easy-to-communicate bedrijf en easy-to-suggest aanpassingen die dan ook doorgevoerd worden op maat van onze behoeften. Prettige samenwerking alvast met Koen en zijn team!!!
Succesvolle Kinderen
10/03/2022
The transition from our old system went flawless. It's easy to use and I spend almost no time reporting anymore, which is great.
Super professioneel en heel klantgericht! Een perfecte ondersteuning voor ons salesteam!
Het was een plezier om samen te werken! Duidelijke communicatie, goede opvolging die heel overzichtelijk wordt weergegeven in het portaal. Zij hebben op korte tijd verschillende, waardevolle afspraken kunnen maken.
Franky Cardoen
24/09/2021
As we didn'd have a telephone system that allowed the set up of more complex menu's, we used Calling Guru to forward our incoming calls to their multilingual menu. Based on the selection made by the caller, only the urgent calls were returned to the service team after office hours. This helped us to manage the workload of the after hour support team, thus reducing the required number of service engineers.
Calling Guru heeft ons geholpen met het verkopen van ons nieuwste product bij onze eindklant. We waren zeer tevreden van de vlotte en transparante communicatie, en de positieve resultaten op het einde van de campagne!
Jessica De Waele
21/05/2021
Sophie en haar team zorgen voor een professionele aanpak en communiceren duidelijk over de voortgang van het project. Zij werken zich heel goed in in de materie en doen zelf ook suggesties om het resultaat te verbeteren. Top team!
Laurentz Tonniau
08/03/2021
Professionele aanpak! Heel goede en duidelijke communicatie, heeft al enkele kwalitatieve klanten opgeleverd.
Glenn Colpaert
04/12/2020
Zeer professionele en open samenwerking met het team van Calling Guru! De mogelijkheid om alles transparant op te volgen via hun platform is een grote plus.
We zijn tevreden over de professionele samenwerking met team Calling Guru. We zochten dataverrijking over de markt van een complex IT-product. Ze konden snel overweg met de specifieke vakinformatie en stelden hun platform eenvoudig bij om ons de data gestructureerd aan te leveren.
Calling Guru talks to your (customer's) CRM
The API allows you to assign leads, send notes and call data back to Pipedrive and change leads from funnel after a first call or appointment.
The API allows you to assign leads based on a custom property field, send notes, appointments and call logs back to Hubspot on company level.
The API allows you to assign leads based on a specific owner, send notes, sales appointments and call logs and tasks back to Salesforce.
The API allows you to assign calls or leads and send notes, sales appointments and call logs back to Teamleader on company level.

Using another CRM or invested in a custom made CRM? No problem. Use our open API source to create your own flow.