Easier Research
While dialing, chances are you are browsing the website of the target customer, looking for the right contact person, checking news of that company, etc. We make this as easy as possible with "quick browse buttons" that lookup the right information on Linkedin, Google, the company website, …
Better, more personal e-mail
You can now add any field that's in your database with one mouse click and more, such as the name of the call agent. What's more, if you want to send an e-mail during the call (without entering the review queue), you can. So if a prospect says the offer didn't arrive earlier (yeah…) just say: "No problem, it's on top of your inbox now, let's dive into it"!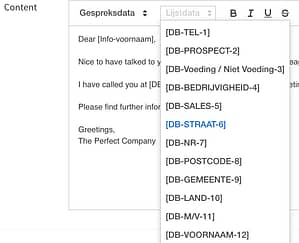 There are quite a few new languages available for Calling Guru. Right out the box, we provide English, Dutch and French (in beta – let us know if you spot any erreurs!). In the works: Spanish, Portugese. You need an extra language for your call agents or customers? Just let us know.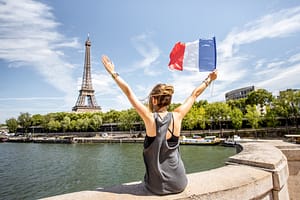 There were uncountable bug fixes and small updates (well, actually, source control did count them: 41) making your daily life a little easier. Enjoy!