Calling Guru can be setup as a white label system.
This means that you work from a dedicated domain and your branding is applied to all pages and e-mails.
Out of the box, you get a subdomain: https://mycompany.callingguru.com where your clients and call agents can reach your system. If you want to use your own full domain, let us know, we can make that happen too.
In the Branding page of the Admin zone, you can upload your own imagery.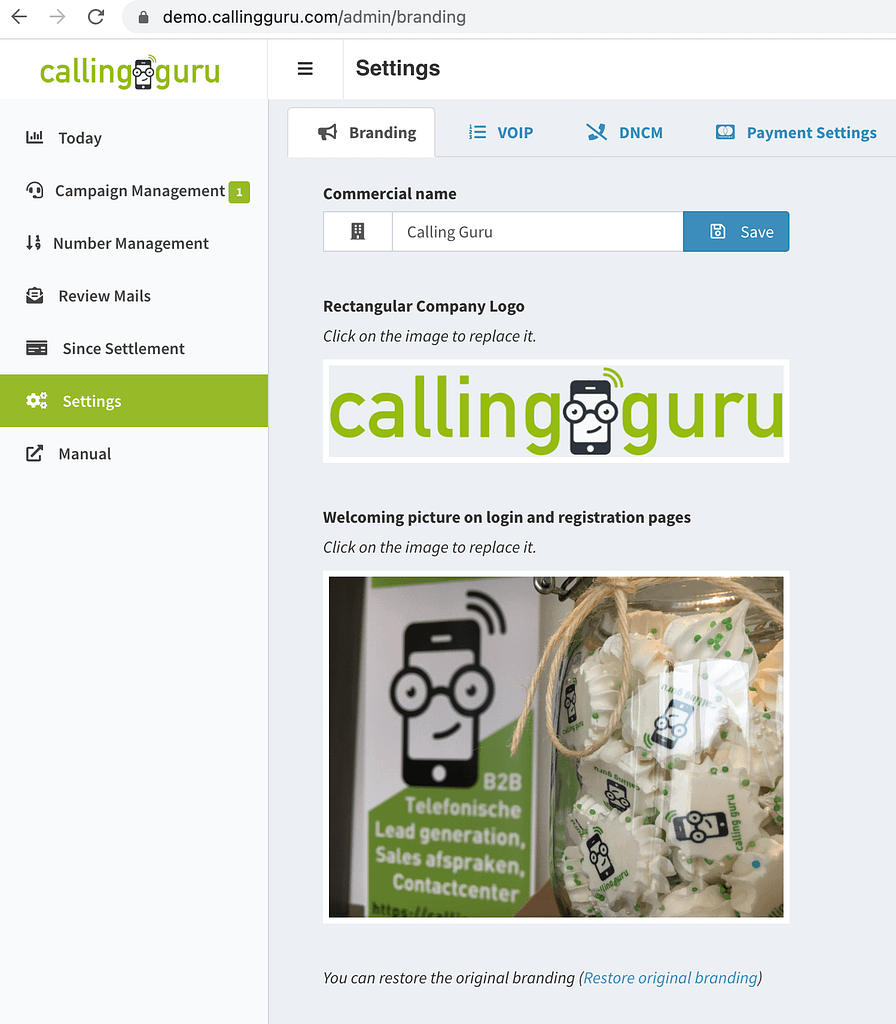 The rectangular logo will be placed on each page and in e-mail communications to your call agents. The original is 245×107.
The welcoming picture is shown on login and registration pages. The original is 1078×809.