Within the Campaign Settings screen, you can create a template for informational emails, meeting emails, etc.

This email template is presented to the call agent whenever (s)he chooses to send an info mail to the prospect, or, when a meeting is scheduled.
The screen is pretty much self explanatory, however there's one detail I like to mention, and it's the macro's you can use to fill in the details of the prospect, like the firstname, lastname.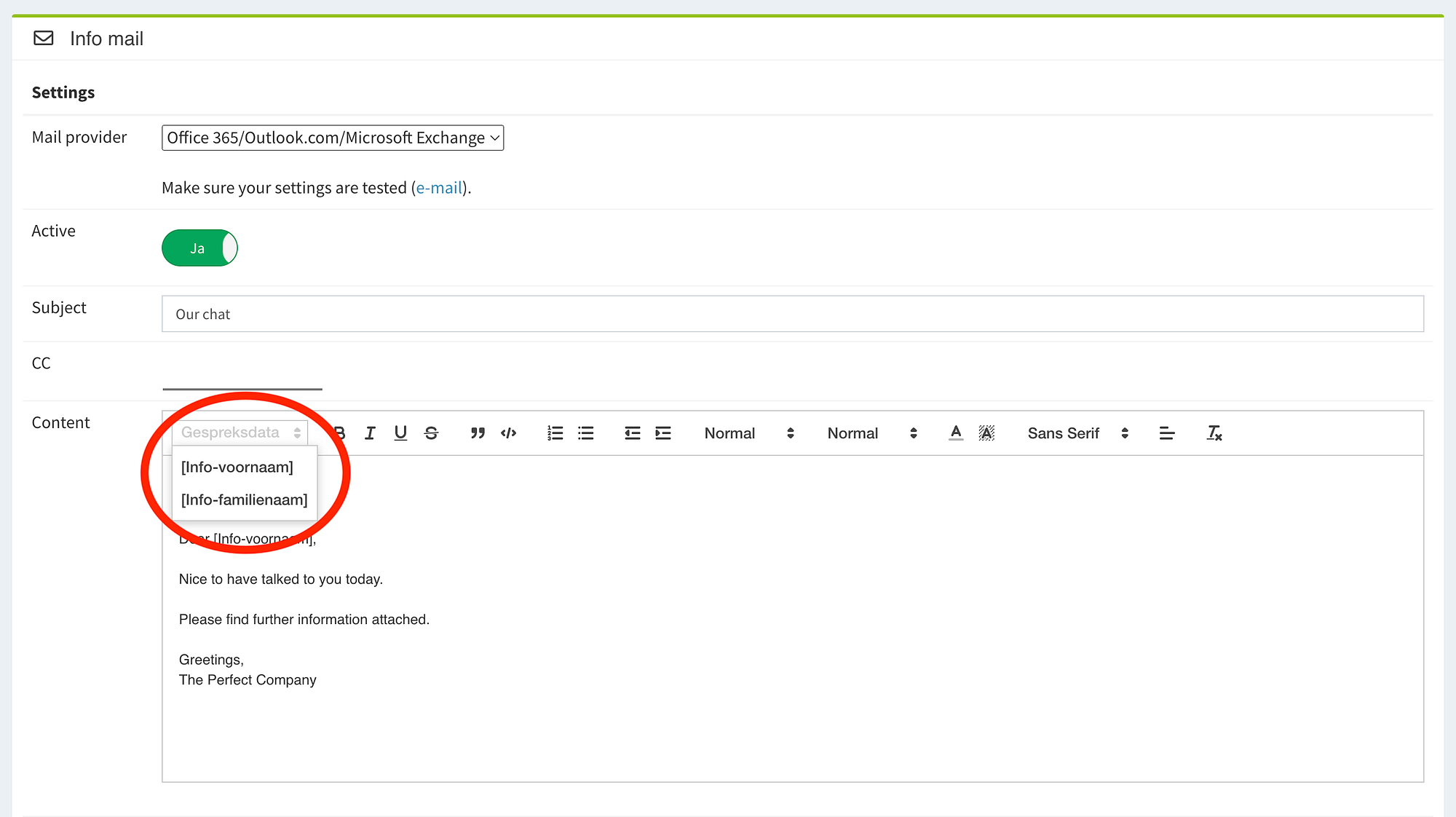 The call agent just has to fill in the first and lastname in this case, and the email is ready to go.