Calling Guru supports OAuth authentication for the most popular e-mail services. The connection allows Calling Guru to send e-mails without storing passwords or having access to other parts of the account. In most cases, Calling Guru will even not need rights to read e-mail.
As the procedure is similar for all systems, we choose Office 365 as an example
1. Connect
These steps are done in the Customer Zone. So, as a customer, you can do them yourself. Or as an admin, navigate to the Customer Zone first.
Click on Connections
Click on the system you want to connect with for example Office 365
Click on Create Connection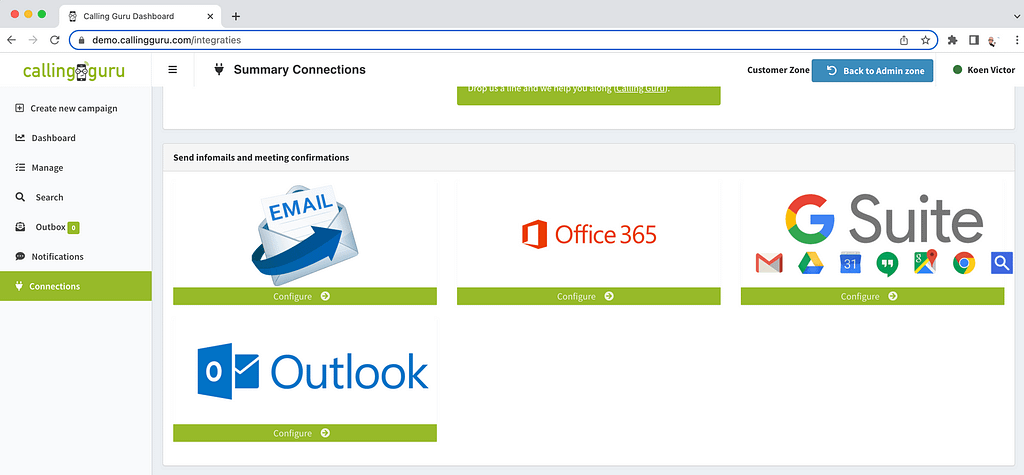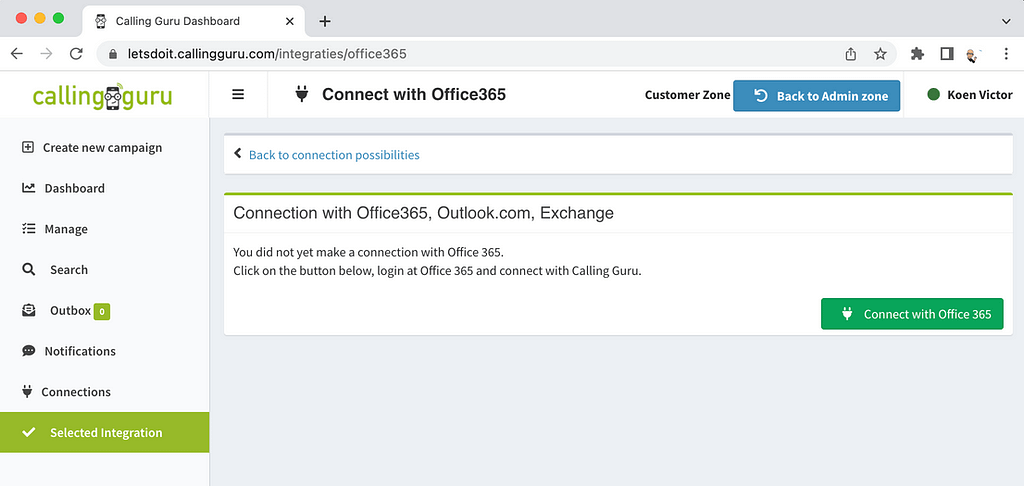 Authenticate with the e-mail service.
After completion, you'll be redirected to Calling Guru
Depending on your company's IT policy, it's possible that the connection is pending and has to be approved by your IT department.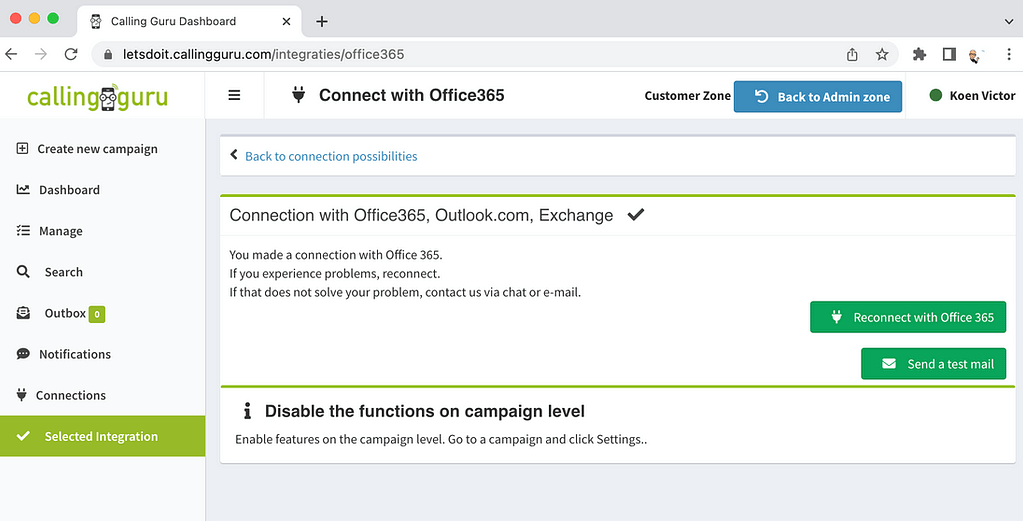 you're done!
You can send a test mail to yourself to make sure everything's working
2. Setup the template e-mails
Next, you can setup the template you'd like to use for info mails, meeting mails.