Calling Guru supports SMTP support for custom or older e-mail systems. Calling Guru will only be able to send e-mails using this approach, and does store the credentials. As a best practice of using SMTP, we advise to change the password from time to time.
1. Connect
These steps are done in the Customer Zone. So, as a customer, you can do them yourself. Or as an admin, navigate to the Customer Zone first.
Click on Connections
Click on e-mail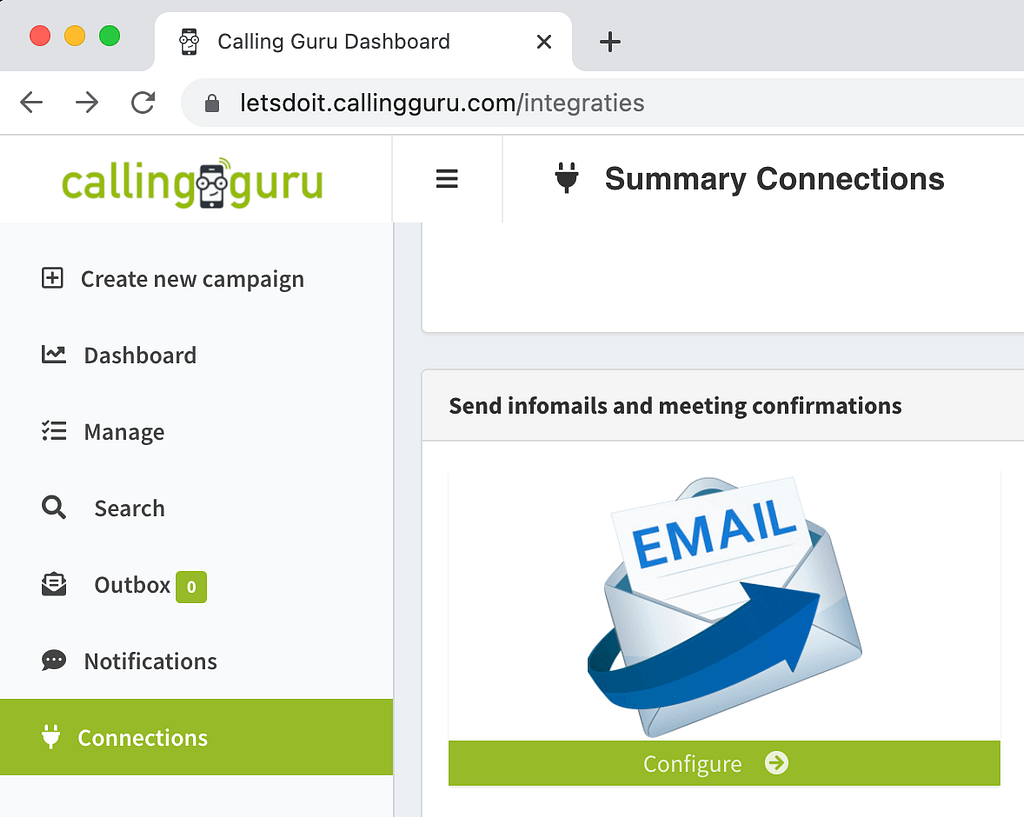 Fill in the settings and click on 'Save Settings and Send e-mail'
2. Setup the template e-mails
Next, you can setup the template you'd like to use for info mails, meeting mails.